Image
Partner with Local Lawn Care Experts in Manchester, NH
Lawn Care in Manchester
Known as the queen city due to its large population, the City of Manchester is a bustling metropolis that offers both locals and guests approximately 2,000 acres of green acreage for outdoor adventure and playtime. It is these green spaces that make Manchester so special. And here at Alliance Landscaping, we believe you should be able to enjoy that type of vibrant, healthy lawn in your own backyard. That's why we offer a variety of lawn care services performed by our knowledgeable and certified lawn care experts including:
Lawn Care Programs
Tick and Insect Control
Lawn Aeration & Seeding
Irrigation Services
Tree & Shrub Care
Commercial Landscaping & Snow Removal
Image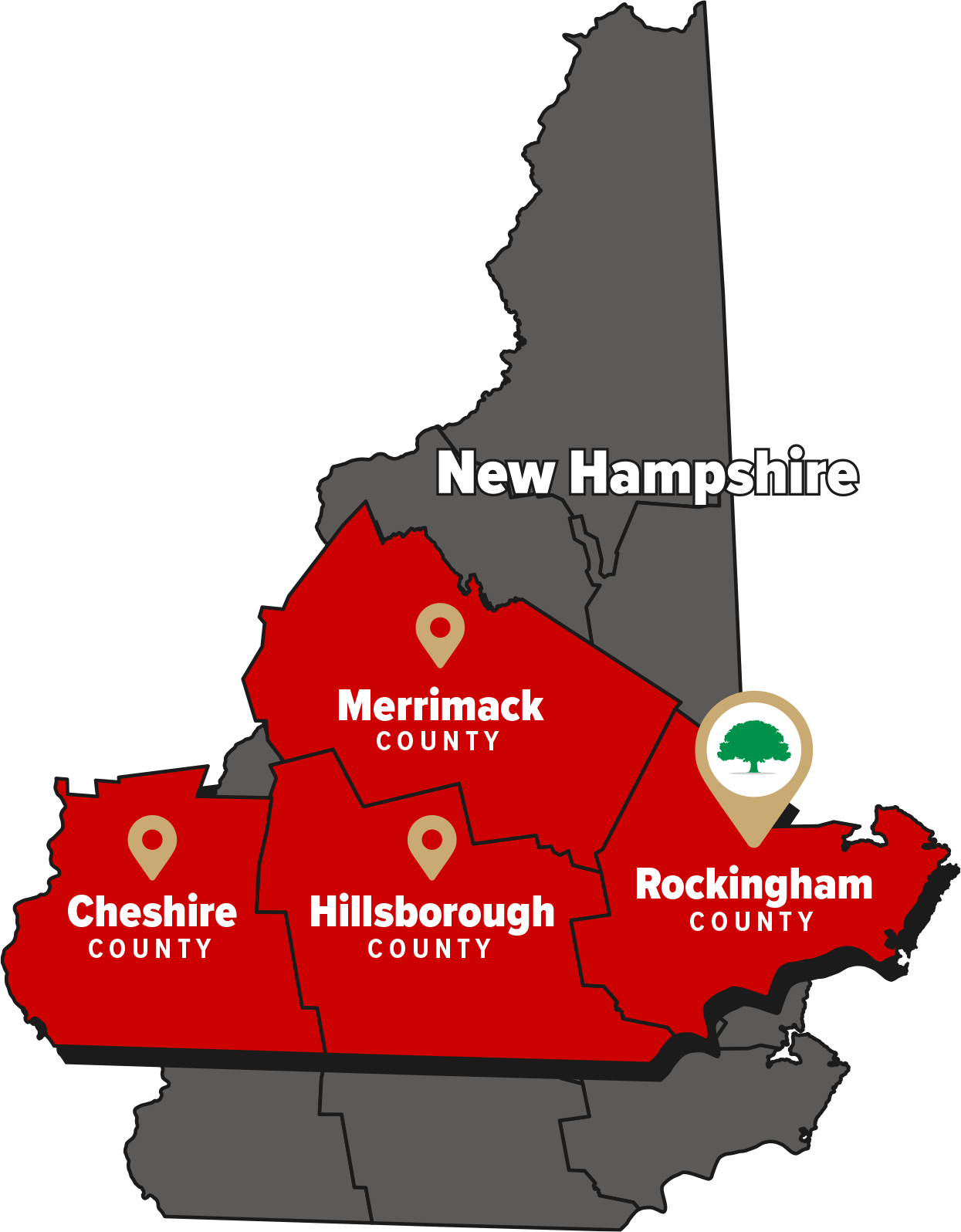 Aeration and Seeding in Manchester
One of the most essential lawn care services we offer is aeration. Normal wear and tear caused by foot traffic, lawnmowers, and climate stressors can create compacted soil, stopping critical nutrients, oxygen, sunlight, and water from getting to your root system. When this happens, your turf needs the professional aeration and seeding services of Alliance Landscaping. Our skilled lawn care experts use only the latest aeration equipment to penetrate compacted soil. Lawn aeration helps oxygen, water, and vital nutrients reach the depths of your soil. But the benefits don't stop there.
Other advantages of our aeration services in Manchester include:
Thicker, healthier turf
Stronger, more durable roots
A decreased risk of disease or insects
Reduced water runoff
For an even healthier turf, we recommend following up our aeration process with overseeding. Alliance Landscape's overseeding process involves introducing disease and insect-resistant turf grasses throughout the highly affected areas of your yard. It can quickly fill in bare spots and assist in healing your lawn. For a healthier, more vibrant turf, call the lawn care experts of Manchester today!
Mosquito and Tick Control in Manchester
Don't get stuck indoors throughout the warm season due to ticks and other pesky insects. Fight back with Alliance Landscaping's tick control and insect control. Ticks can pose serious health risks to us and our pets. Lawn insects such as chinch bugs and billbugs can destroy an entire section of your backyard in no time. We offer perimeter tick control services as well as a full-coverage insect control program that targets ticks, fleas, ants, and other lawn pests. Our award-winning lawn and landscaping services can be customized for your individual lawn care needs.