Image

Outstanding Local Lawn Care for Over 20 Years
We are a locally owned and operated lawn care company that has been serving New Hampshire homes and businesses since 1999. Because we live here, we understand the challenges you face in maintaining and improving your outdoor spaces and have developed solutions that work in our unique climate.
Lawn Care in Auburn and The Surrounding Area
At Alliance Landscaping, our mission is to provide industry-leading services and strategies combined with unparalleled customer service. We live and work within our service area and have the personal knowledge of what it takes to make your lawn flourish. You can trust us to help you achieve your dream lawn in as little as a season.
Auburn's Best Lawn Care Made More Affordable
Expert lawn care is hard to find. Expert lawn care while on a budget is harder to find. Check out our special offers to get the most value for your money.
Teamwork and Training Generate Results
Our mission is to provide quality lawn care to our customers, both big and small. We do this through using the latest and best products, hiring and developing our people to build the best team possible, and working together toward the common goal of giving you the lawn of your dreams. You can count on our integrity, communication, and vigilance to keep everyone safe with getting the job done correctly.
Image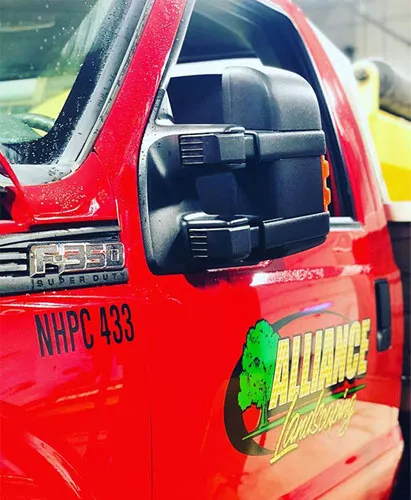 Areas We Service in New Hampshire
As a locally-owned and operated lawn care company, we've been serving this area for over 20 years. We have experience in diagnosing and fixing common and uncommon lawn care problems that are unique to our climate. As part of our commitment to the communities that we serve, we donate to many local organizations as a way to give back.
Image