About Us
Alliance Landscaping
Alliance Landscaping is a locally owned and operated New Hampshire lawn and turf care business. We first opened our doors in 1999 with one primary mission: to help home and business owners in New Hampshire love their lawns and ornamental landscapes. We've grown a lot over the last two decades, but our vision remains the same. Alliance Landscaping still delivers customized lawn and turf care solutions that transform our clients' properties into their personalized outdoor retreats.
Headquartered in Auburn, New Hampshire, Alliance Landscaping proudly partners with home and business owners in Rockingham County and throughout the surrounding region. We serve residential and commercial clients in several area towns and cities, including but not limited to:
Image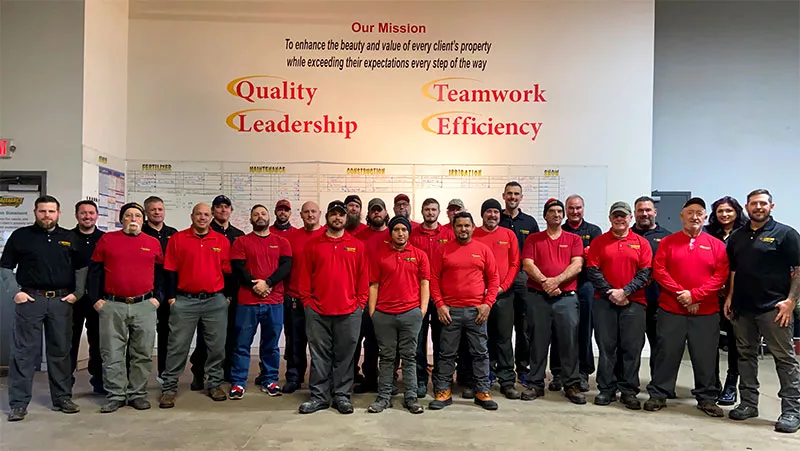 Image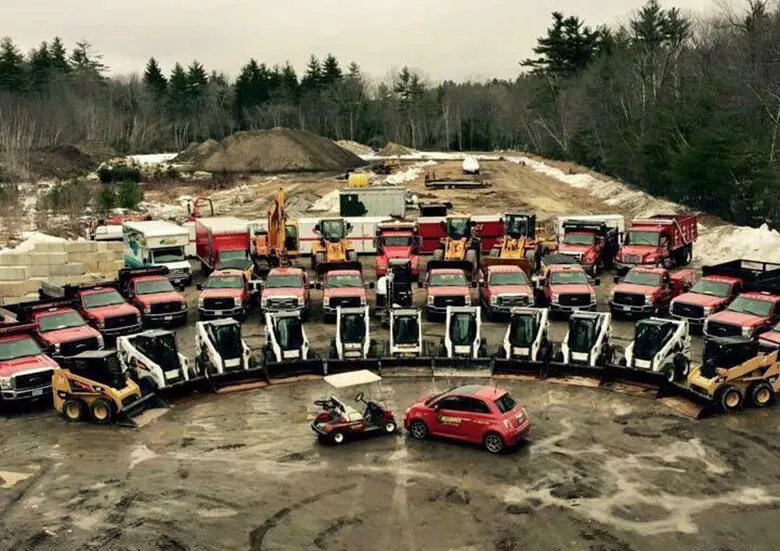 We Stand Apart From Other New Hampshire Lawn Care Companies
At Alliance Landscaping, we know that you have a choice when it comes to selecting a lawn and turf care provider. We strive to combine industry-leading services and strategies with customer service excellence to ensure that Alliance Landscaping is always your first (and only) choice. Some of our many key differentiators include:
Experienced Personnel
Your lawn is the first thing people see when they visit your home or office; it's critical to have skilled and trained technicians working on it at all times. Not a problem! Alliance Landscaping's licensed professional landscapers have received extensive, state-of-the-art training to ensure they are prepared to manage any turf condition or situation they encounter.
Client Satisfaction
Your complete satisfaction is our top priority. If you're not happy with a specific treatment or application we will do an on-site evaluation to determine the problem and offer solutions. We'll reapply until you're satisfied with our program and services.
Alliance Landscaping: We Support The Southern New Hampshire Communities
Alliance Landscaping is a locally owned and operated New Hampshire organization – this is the place we call home! This means we have a unique understanding of the Granite State's distinctive growth patterns, weather conditions, and soil composition. We use our unparalleled local insight, experience, and knowledge to create successful lawn maintenance programs that yield both long-term results and client relationships.
Of course, it's not all business at Alliance Landscaping. We firmly believe in giving back to this beautiful community we love so well. Over almost 20 years, we've had ample opportunity to partner with several local, regional, and national charities to help make a difference in the surrounding area. Alliance Landscaping has had the honor of building an outdoor classroom for local schoolchildren. We've also had the privilege of creating an outdoor patio remodel for a child with the Make A Wish foundation and have worked with Strides for Cancer. For the next 5 years we will be sponsoring an athlete with the Special Olympics. We continuously seek out philanthropic organizations as a way to support Rockingham County and keep Alliance Landscaping focused on the community at all times.
Contact Alliance Landscaping today to learn more about how we stand apart from other New Hampshire lawn care providers.
Image