Image
Trust Our 20+ Years of Expert Lawn Care in Auburn
Lawn Care in Auburn
Taking care of your turf and coming up with solutions often requires multiple products and hours of research. The lawn care professionals at Alliance Landscaping are industry leaders and have gained the knowledge required from extensive training and caring for Auburn lawns for over 20 years. When you partner with us we can diagnose what your lawn needs and make it flourish.
Locally Owned to Know Your Lawn
Like you, we live and work in Southern New Hampshire. Because of this, we are aware of the challenges that plague your lawn and how to solve them. With our next-day service, free quotes, and free inspections, we can quickly get your lawn on the road to recovery.
Image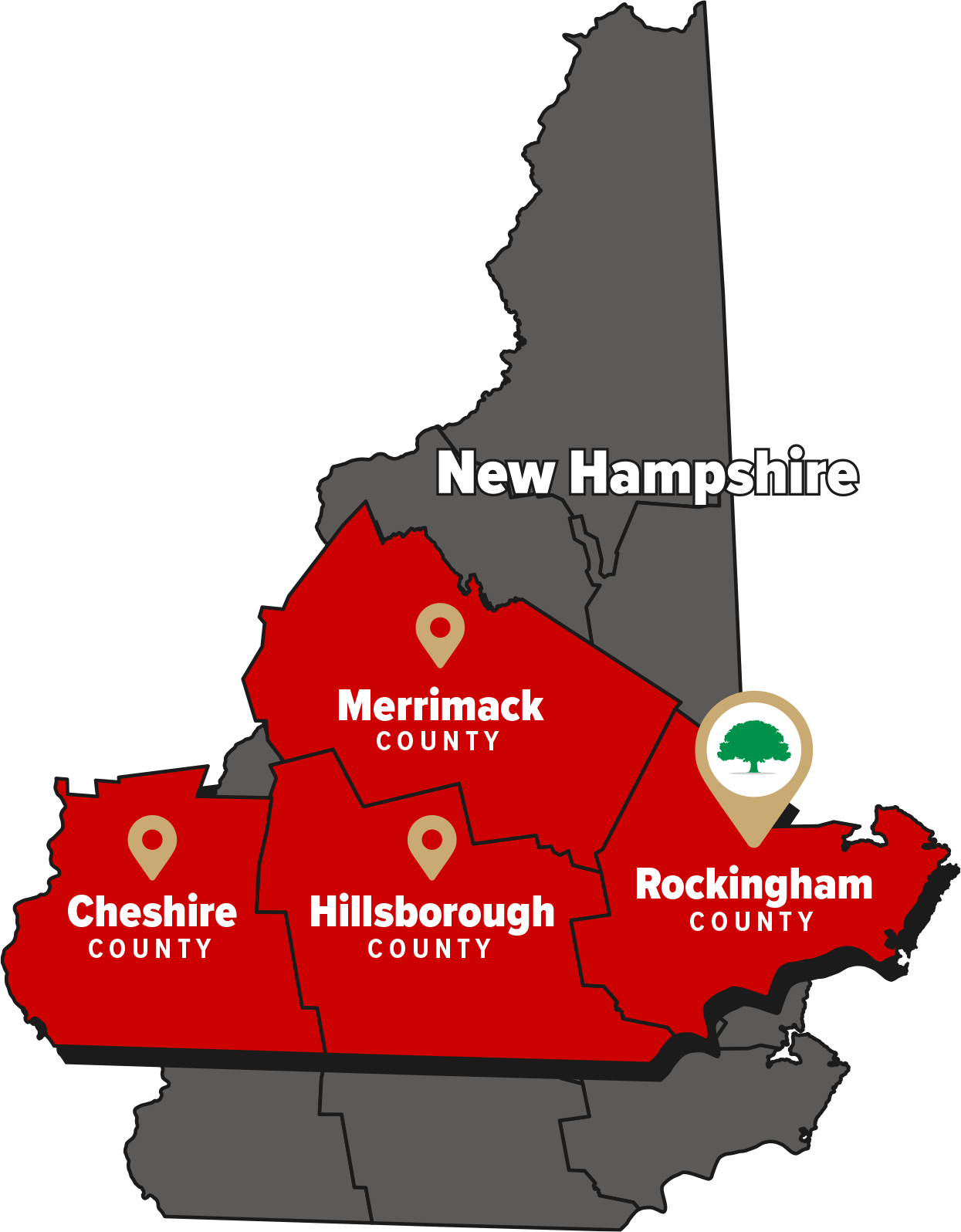 Customized Solutions for Long-Term Results
The expertise we have developed at Alliance Landscaping since 1999 is difficult to beat. We ensure that our lawn care technicians stay at the top of their game through continuous training and licensing. This gives them knowledge of the latest techniques and products on the market to manage your turf. They also learn how to customize our organic and EPA-approved lawn care treatments to your growing conditions to turn your lawn around in just one summer.
Our customizable 7-step lawn care program in Auburn consists of:
6 optimally timed lawn fertilization treatments

to deliver the correct nutrition when it's needed.

Weed control applications

to prevent crabgrass and broadleaf weed from taking over your lawn.

A grub control treatment

to eradicate beetle larvae and prevent them from destroying your turf.

Fall soil treatments to balance pH and magnesium levels

to support future growth.
Aeration & Seeding in Auburn
Normal use of your lawn over the years, combined with the New Hampshire climate can cause soil compaction and thatch build up that can  have harmful effects your grass. These negative effects include pooling water after a heavy rain, bare spots where even weeds won't grow, and limp, yellowing grass. While providing local lawn care since 1999, Alliance Landscaping has developed lawn aeration services that remove small cores of grass and soil to increase the flow of water and essential nutrients to the roots of your grass, allowing your lawn to thrive again.
When you partner with Alliance for lawn aeration and seeding services in Auburn, you will receive:
A

free property assessment

to determine the cause of your lawn issues and the best treatment plan.

A service visit to

loosen soil and break up thatch

using core aeration.

An overseeding or slice seeding

service to encourage new grass grown and fill in bare spots.

A protective layer of all-natural blown compost

that also nourishes the seed.

Healthier grass that has increased resistance

to disease, drought, and pests.
Mosquito and Tick Control in Auburn
There are few summer pests more annoying than mosquitoes and ticks. Besides their constant whining, the red, itchy welts from mosquitoes, and the stealth attacks from ticks, both transmit dangerous diseases, some of which have no treatment. With Alliance Landscaping's  next-day reliable mosquito and tick control in Auburn, you can ditch the smelly candles and sprays when you want to enjoy time in your yard.
When you trust our knowledgeable mosquito and tick exterminators in Auburn, we will:
Inspect your property

to find where these bugs are hiding and breeding.

Customize a mosquito and tick treatment plan

to attack both adults and larvae for lasting relief.

Use EPA-approved products and state-of-the-art application techniques

for effective mosquito and tick control.

Return for

a total of 6 treatments

to make sure you're protected for the entire summer.
Tree and Shrub Care in Auburn
Your landscape is a reflection of your home or business, and the trees, shrubs, and ornamental plantings play a crucial role in its overall health and strength. However, many homeowners and business owners tend to overlook the essential care and maintenance that these large plantings require until a problem emerges.
Our tree and shrub care plan includes the following:
Free Tree and Shrub Inspection
Highly-Effective Tree Disease Treatments
Drought Prevention
Organic Products for a Sustainable and Eco-Friendly Approach
EPA Approved Tree and Shrub Control 
Irrigation Services in Auburn
At Alliance Landscaping, we understand the importance of a professionally managed irrigation system for maintaining a vibrant lawn and landscape. Our team of experts delivers top-notch irrigation services in Auburn, ensuring optimal results for your lawn. Don't overlook the impact of a well-maintained sprinkler system - it can save you time, water, and money. Take advantage of our exceptional services and experience the difference.
Our irrigation services include:
Free Inspection: We offer a thorough evaluation of your irrigation system, identifying any issues or areas of improvement.
Spring Start-Up: Ensure your system is ready for the season with our comprehensive checklist, including turning on the water supply, evaluating zone operation, and aligning heads for optimal coverage.
Fall/Winter Shut Down: Protect your investment by winterizing your irrigation system, preventing freeze damage and extending its lifespan.
Periodic Maintenance Services: Address any uneven coverage or broken units promptly with our range of maintenance and upkeep services.
Customized Irrigation Solutions: We design a tailor-made watering approach based on your lawn's unique needs, conserving water and lowering utility bills.
Grub Control in Auburn
Discover the wonders of effective grub control in Auburn. Get ready to say goodbye to those pesky brown patches on your luscious lawns with our exceptional grub control service. With our expert team and cutting-edge techniques, we provide a comprehensive solution that tackles grub problems from every angle.
Our service includes the following:
Free Grub Inspection: Are you tired of seeing brown patches on your lawn? Our professional grub control service in Auburn offers a complimentary inspection to assess the extent of the damage caused by these pesky pests.
Highly-Effective Grub Treatments: Once we identify the presence of grubs, our team implements a curative approach to eradicate them swiftly and effectively. Using organic products, we target the root cause of brown patches, ensuring your lawn regains its lush green color in no time.
Qualified and Experienced Professionals: Our team consists of trained specialists with extensive knowledge in grub control. Rest assured that your lawn is in capable hands, as our experts apply their expertise to provide tailored solutions for your specific needs.
Weed Control in Auburn
Living in Auburn, NH means battling a range of common persistent weeds. But fear not – our comprehensive weed control in Auburn has you covered. Our expert team is well-versed in tackling notorious intruders such as dandelions, crabgrass, clover, and plantain. With our targeted weed treatment, we'll get rid of these unwanted plants and create the perfect environment for your lush, green lawn to flourish.
Our service includes the following:
EPA-Approved Herbicides
Comprehensive Pre-and-Post Emergent Solutions
Tailored Bed Weed Control