Image
Trust Our 20+ Years of Expert Lawn Care in Auburn
Lawn Care in Auburn
Your turf and come up with solutions that often require multiple products and hours of research. The lawn care professionals at Alliance Landscaping are industry leaders and have gained the knowledge required from extensive training and caring for Auburn lawns for over 20 years. When you partner with us we can diagnose what your lawn needs and make it flourish.
Locally Owned to Know Your Lawn
Like you, we live and work in Southern New Hampshire. Because of this, we are aware of the challenges that plague your lawn and how to solve them. With our next-day service, free quotes, and free inspections, we can quickly get your lawn on the road to recovery.
Image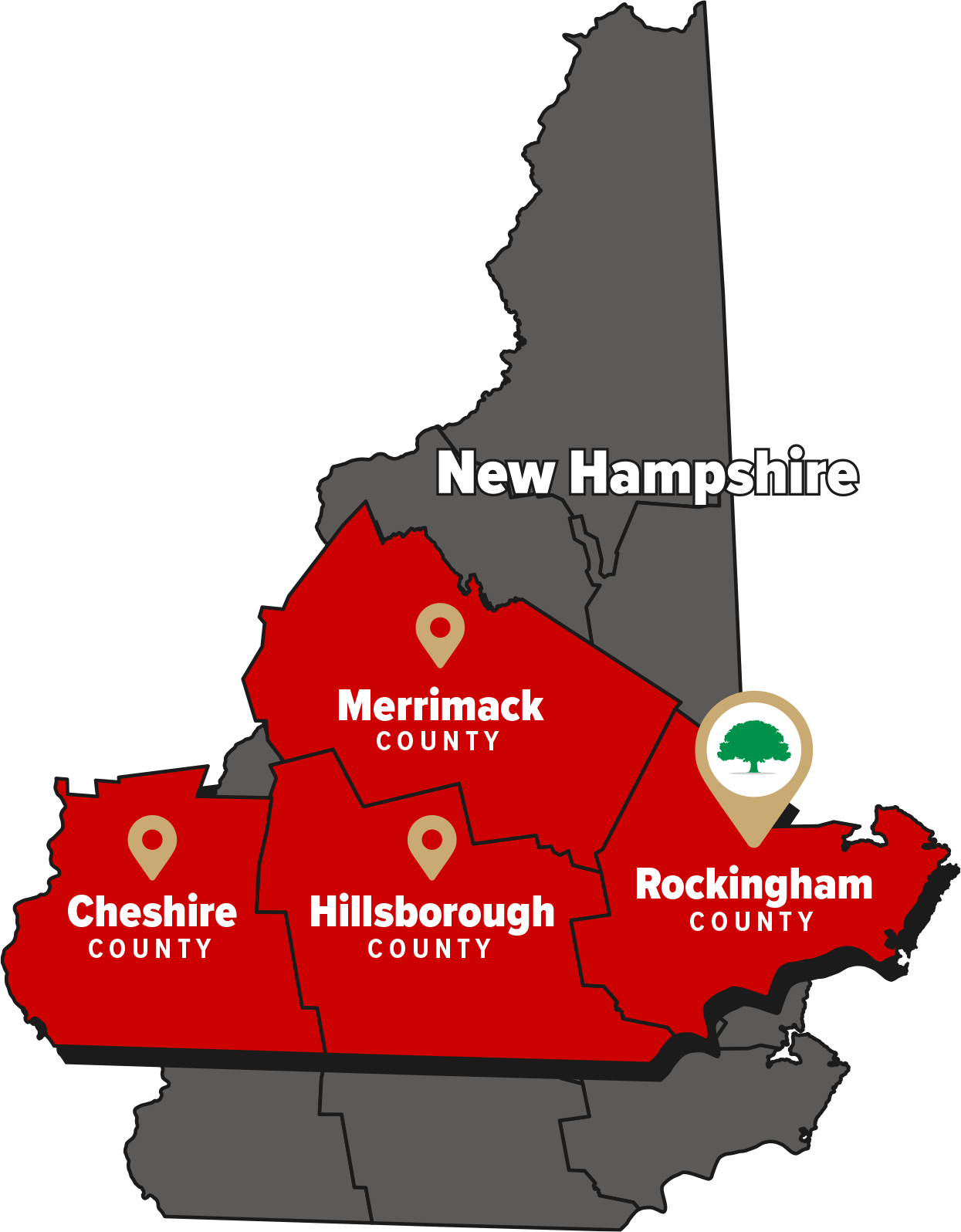 Customized Solutions for Long-Term Results
The expertise we have developed at Alliance Landscaping since 1999 is difficult to beat. We ensure that our lawn care technicians stay at the top of their game through continuous training and licensing. This gives them knowledge of the latest techniques and products on the market to manage your turf. They also learn how to customize our organic and EPA-approved lawn care treatments to your growing conditions to turn your lawn around in just one summer.
Our customizable 7-step lawn care program in Auburn consists of:
6 optimally timed lawn fertilization treatments

to deliver the correct nutrition when it's needed.

Weed control applications

to prevent crabgrass and broadleaf weed from taking over your lawn.

A grub control treatment

to eradicate beetle larvae and prevent them from destroying your turf.

Fall soil treatments to balance pH and magnesium levels

to support future growth.
Aeration & Seeding in Auburn
Normal use of your lawn over the years, combined with the New Hampshire climate can cause soil compaction and thatch build up that can  have harmful effects your grass. These negative effects include pooling water after a heavy rain, bare spots where even weeds won't grow, and limp, yellowing grass. While providing local lawn care since 1999, Alliance Landscaping has developed lawn aeration services that remove small cores of grass and soil to increase the flow of water and essential nutrients to the roots of your grass, allowing your lawn to thrive again.
When you partner with Alliance for lawn aeration and seeding services in Auburn, you will receive:
A

free property assessment

to determine the cause of your lawn issues and the best treatment plan.

A service visit to

loosen soil and break up thatch

using core aeration.

An overseeding or slice seeding

service to encourage new grass grown and fill in bare spots.

A protective layer of all-natural blown compost

that also nourishes the seed.

Healthier grass that has increased resistance

to disease, drought, and pests.
Mosquito and Tick Control in Auburn
There are few summer pests more annoying than mosquitoes and ticks. Besides their constant whining, the red, itchy welts from mosquitoes, and the stealth attacks from ticks, both transmit dangerous diseases, some of which have no treatment. With Alliance Landscaping's  next-day reliable mosquito and tick control in Auburn, you can ditch the smelly candles and sprays when you want to enjoy time in your yard.
When you trust our knowledgeable mosquito and tick exterminators in Auburn, we will:
Inspect your property

to find where these bugs are hiding and breeding.

Customize a mosquito and tick treatment plan

to attack both adults and larvae for lasting relief.

Use EPA-approved products and state-of-the-art application techniques

for effective mosquito and tick control.

Return for

a total of 6 treatments

to make sure you're protected for the entire summer.