Image
Trust Our Experts To Beautify Your Nashua Lawn
Lawn Care in Nashua
In New Hampshire, the harsh winters and long summer days quickly take a toll on your lawn and the soil that supports it. Fortunately, Alliance Landscaping, a locally owned lawn care company, has been making Nashua lawns beautiful since 1999. With our unique customizable lawn care program, we can turn your turf from drab to stunning in just one season.
Hassle-Free Service You Can Count On
You can depend on us to not give you the run-around when it comes to quality lawn care and customer service. We offer next-day service, free quotes, and free inspections, because as an industry leader, we want to be your first choice for outstanding lawn and turf care solutions
Image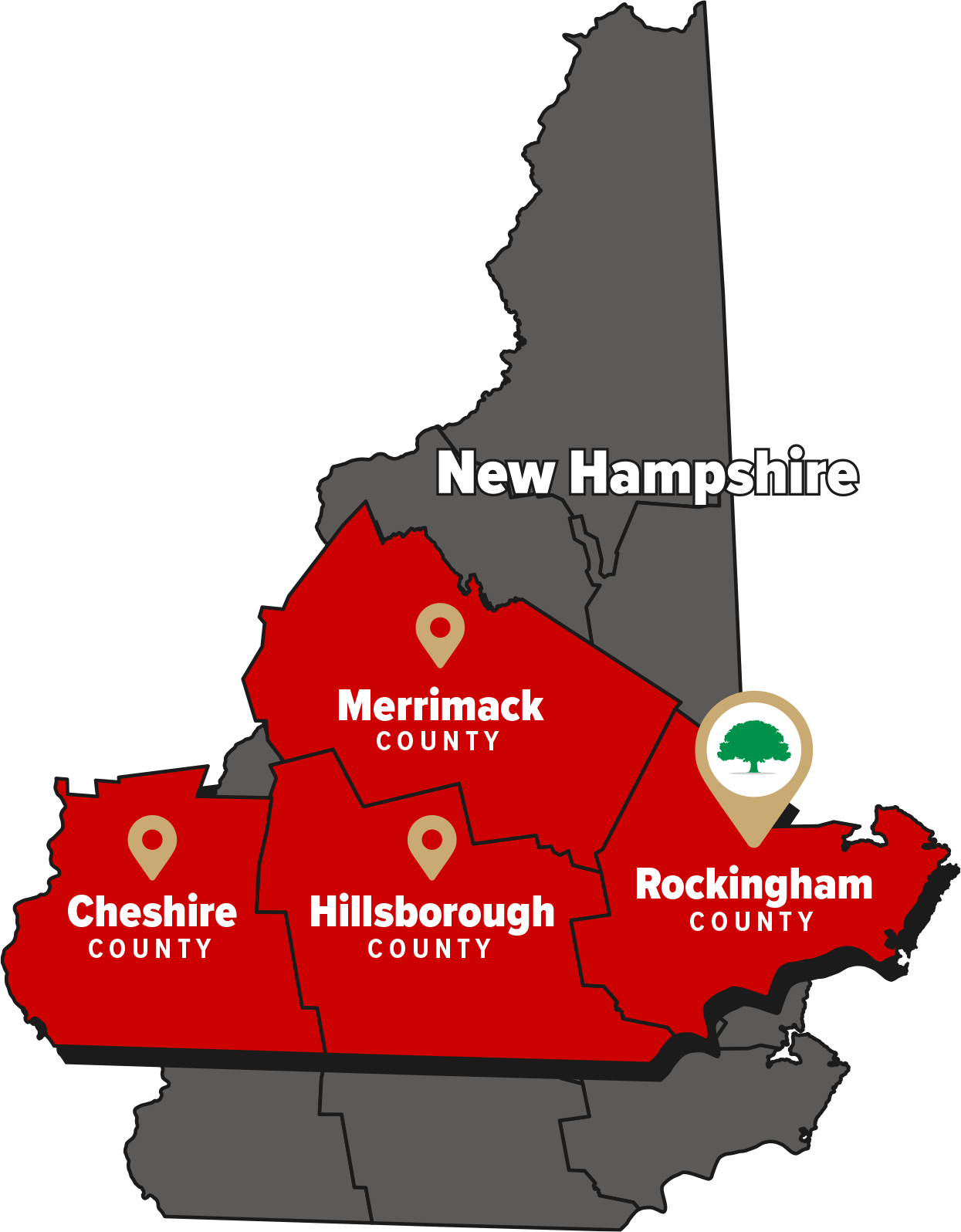 Licensed Technicians for Reliable Results
There is a reason that Alliance Landscaping is the area's premiere lawn care company. All of our lawn care technicians are licensed and undergo extensive training to ensure they know the latest industry standards, techniques, and products that will make your lawn shine. They are prepared to manage your turf with carefully selected and customized organic and EPA-approved lawn care treatments to give you the best results possible.
When you partner with Alliance for our 7-step lawn care in Nashua, we will:
Apply 6 custom lawn fertilization treatments

designed for optimal nutritional support.

Control undesirable growth

with pre- and post-emergent crabgrass control and targeted broadleaf weed control.

Include a timely grub control treatment

to stop damage from these ravenous beetle larvae before it starts.

Optimize the pH and magnesium levels of your soil

each fall to prepare for the next season.
Aeration & Seeding in Nashua
Sometimes, despite the best turf care program possible, you begin to see sparse patches of grass, bare spots, or areas of puddling water in your lawn. These are all signs of thatch buildup and soil compaction, which are easily remedied with our lawn aeration and seeding services. Removal of small cores of grass and soil will allow water and nutrients to reach the grassroots, resulting in increased growth and return to health.
As part of our aeration and seeding services in Nashua, you can expect:
An

evaluation of your property

by our experienced lawn technicians to develop a customized solution for your turf.

Core aeration

designed to loosen soil and break up thatch.

Use of overseeding or slice seeding

to expedite new growth and improve grass thickness.

Application of all-natural blown compost

to protect and nourish the newly-applied seed.

Revived turf

that is more disease-, drought-, and pest-resistant.
Mosquito and Tick Control in Nashua
When the weather turns nice in the spring and summer you can't wait to get outside – until mosquito and tick season starts. These persistent pests are enough to drive you to seek shelter indoors, since both are known to transmit dangerous diseases. Forget the DIY solutions that rarely work long-term and contact the professional mosquito and tick exterminators at Alliance Landscaping. Our customized treatments will quickly eliminate these pests, allowing you to relax peacefully in your yard all summer.
When you count on Alliance for our reliable mosquito and tick control in Nashua, you will receive:
A

complete inspection to assess your property

and where these insects are hiding.

Our

effective mosquito and tick treatments

tailored for your situation.

Professional-strength products and application methods

not available in your local hardware store to target mosquitoes and ticks at all stages of life.

A total of

6 visits for continuous mosquito and tick control

throughout the season.